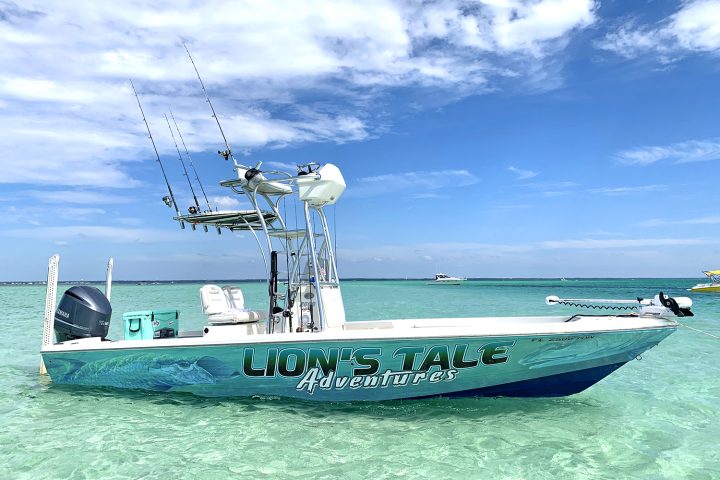 Lions Tale Adventure's Destin Fishing Charter, operates the Pathfinder 2600 high performance Bay Boat… the finest, driest and smoothest ridging bay boat on the market… HANDS DOWN! Powered by the strong, reliable, and powerful Yamaha 300 Vmax Four Stroke Engine. The Pathfinder has all the performance and features to make it the most versatile Bay boat ever built. 
Built with clients in mind, the Pathfinder 2600 comes with more than enough storage areas to keep all of your belonging safe and dry, giving you piece of mind while on the water. Capt. Lionel James prides his self on keeping up with the most advance fishing equipment to give you the very best chance to have your best day on the water, therefore the boat is equipped with the most advance electronics and GPS options.  Never before has there been such a combination of big water features in a boat that will still seriously fish in 15 inches of water.
From me personally, I would like to assure you that your comfort is my priority, so if there is any question or concerns I did not answer please do not hesitate to contact me. We have a dedicated phone line that will always be answered by someone, whether or not I am on the water.  I am dedicated and pride myself on giving you, your family and friends the Destin Fishing Trip of a life time with memories that will last for ever. That is my promise to you as your guide.
We can't wait to get out on the water with you!
Capt Lionel James
Lions Tale Adventures – Destin Fishing Charter