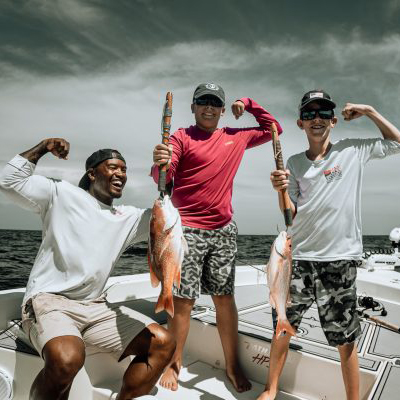 New for 2021 – Join Captain Lionel James on his YouTube Channel AND get a keepsake photo/video package of your trip.  Package includes:
1-4 Anglers for a Captain's Choice Trip
6 Hours Fishing
4 Gear by LTA T-Shirts (your choice of size/color)
2 Minute Video Recap
10 Professional Photos from the Trip
Lunch at the Gulf Restaurant
Our Saltwater Fly Fishing adventures are meant to be fun!  We will stay nearshore in search of a variety of fish. Read more about our Destin Florida Fly Fishing adventures and whats all included.
1-2 Anglers
5 Hours – $850
Skinny water Fly Fishing is also available!  Do some inshore and backcountry fishing on a 16′ Skiff for redfish and trout.  This trip is catch and release only.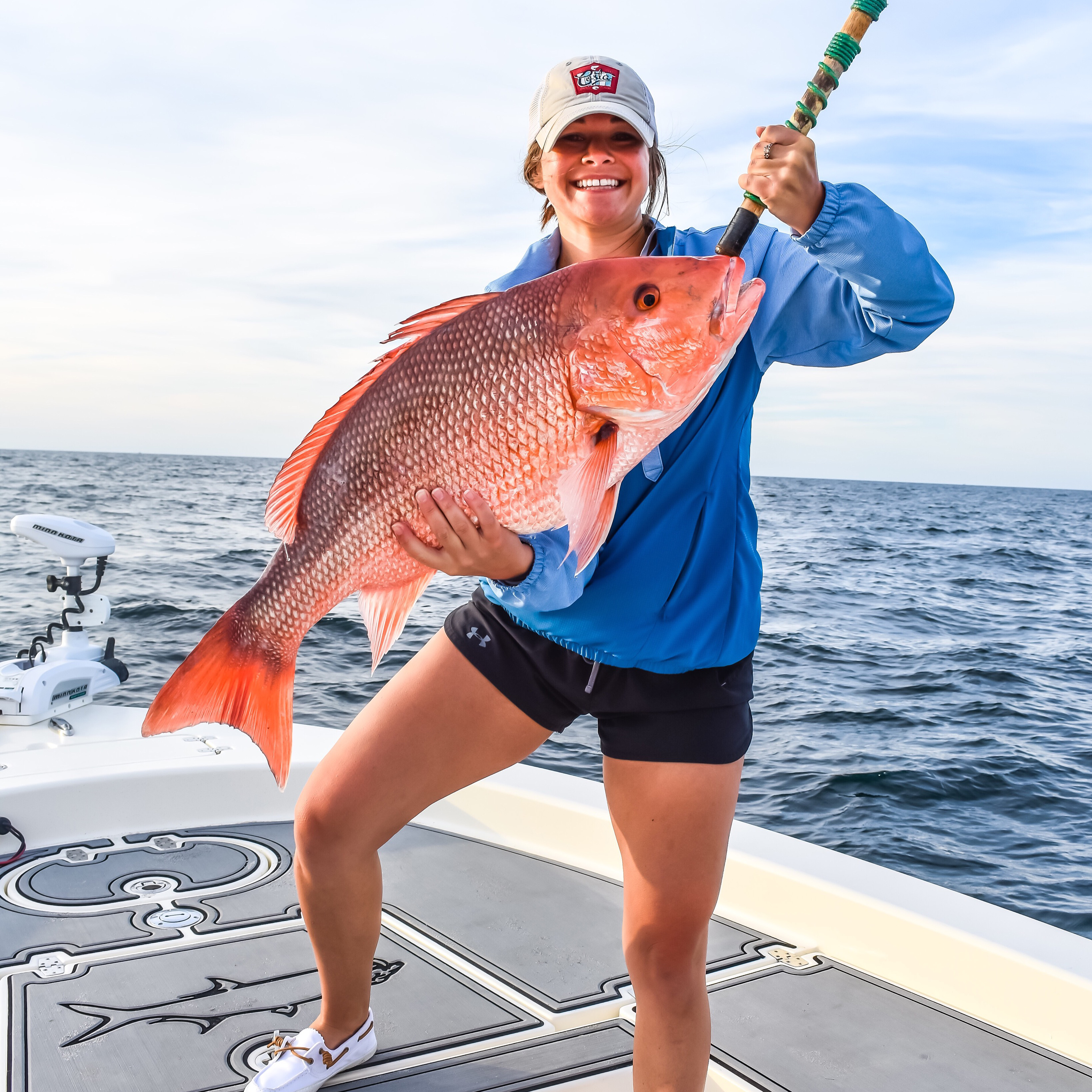 During our Offshore Trips, we will go 1-9 miles offshore in search of Vermillion Snappers, Triggerfish, Red Snapper, Amberjack and more.
1-4 Anglers
5 Hours – $850
Additional Hour – $100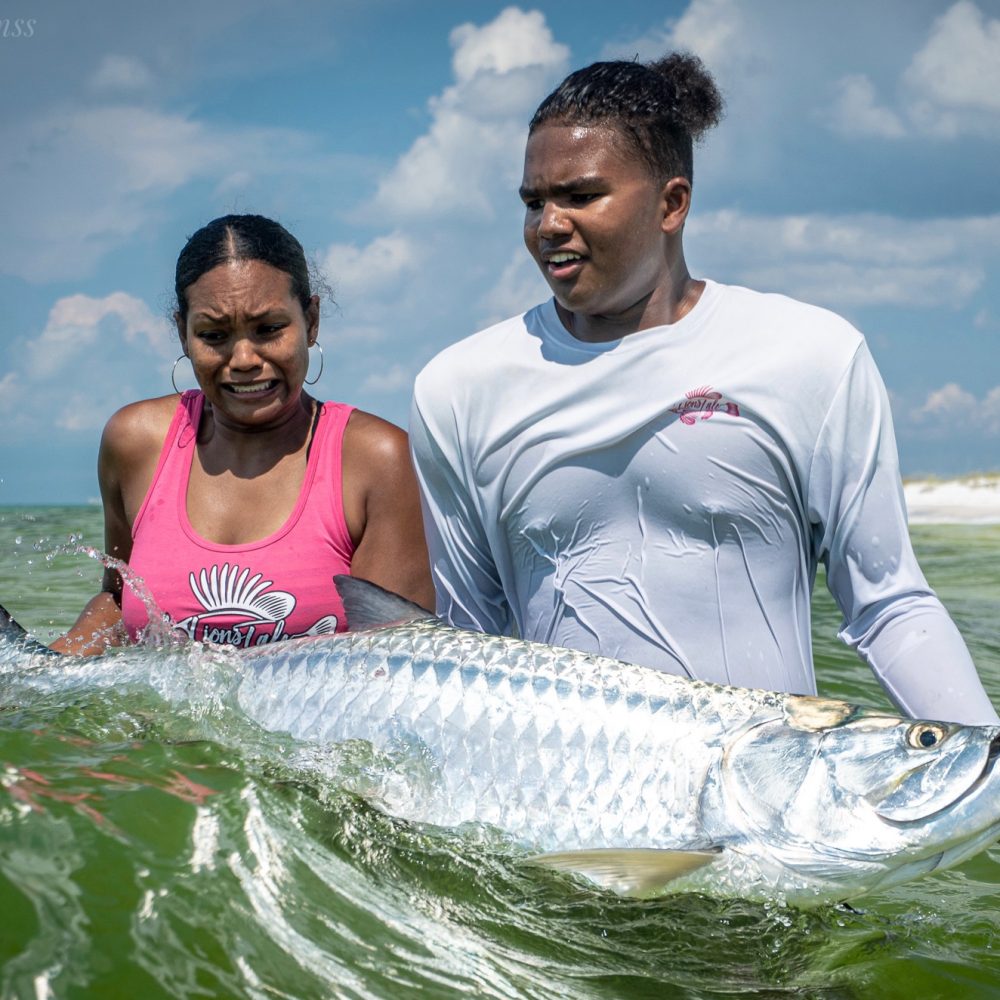 Destin Tarpon Fishing is seasonal, available only in May/June/July.  Cost and availability will vary, please inquire for more information. 
The most sought after catch-and-release fish is the Tarpon. The Tarpon is also referred to as "The Silver King" and "Poon." They are known as the king of the ocean because of their size and color.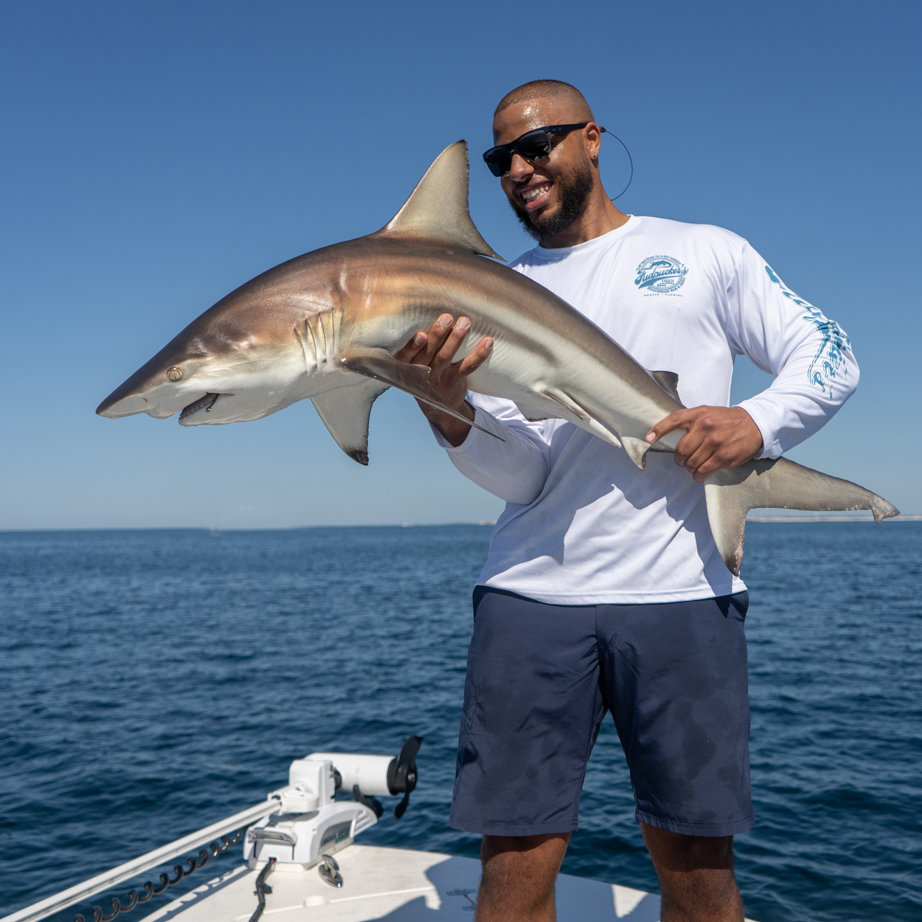 Feel the fight of a monster Shark during one of our Shark Fishing Trips!  We will target a variety of Sharks near and offshore to give you the fight of a lifetime, including Spinner Sharks, Bull Sharks, SandBar Sharks, etc.  All Sharks are catch and release only.
1-4 Anglers
5 Hours – $850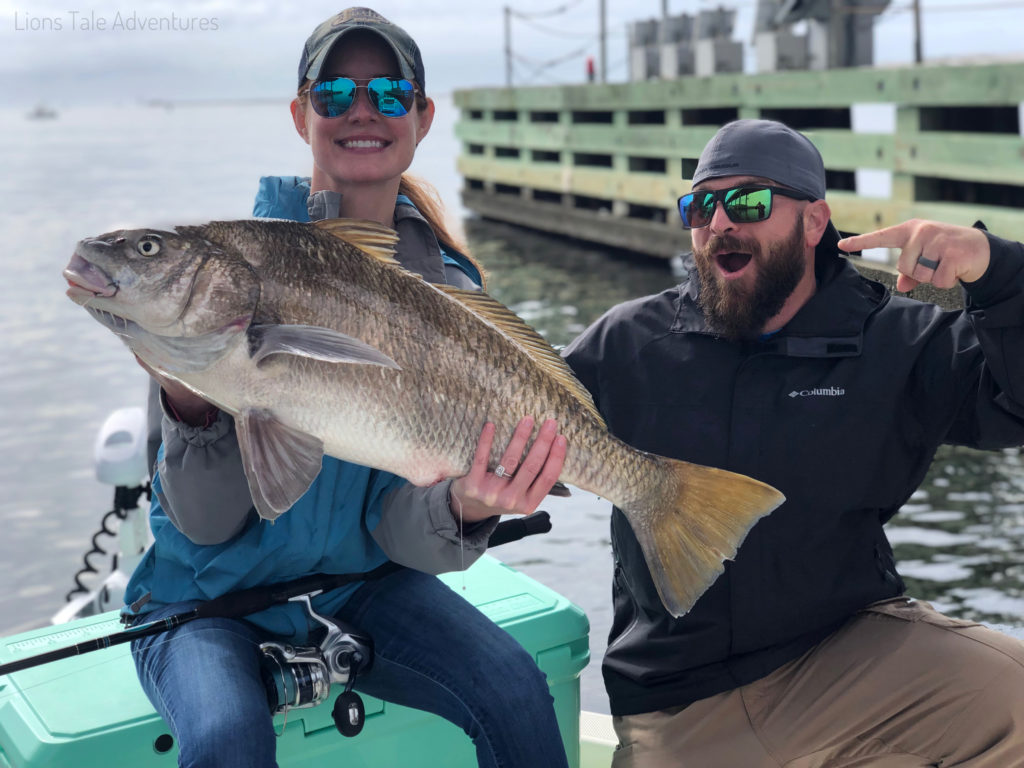 Destin Inshore/Bay Fishing :
Go fishing in the Choctawhatchee Bay for Redfish, Speckled Trout, Black Drum, Bluefish and more.  The Bay as it is protected and not as rough as Gulf of Mexico.  
1-4 Anglers
4 Hours – $750
Sight fishing trips are a whole new level of fishing!  Chase big Bull Reds along our Emerald Coast Beaches for a chance to catch a monster Redfish.  These beauties put up a great fight and are gorgeous out of the water.  Catch & release only!
Sight fishing trips are on a whole new level! Chase big Bull Redfish along our Emerald Coast Beaches for a chance to catch monster Redfish! These Beauties put up a great fight and are gorgeous out of the waters. Please be aware that Redfish ( exceeding 27 inches) in length are Catch and release only, due to state law..
1-4 Anglers
5 Hours – $850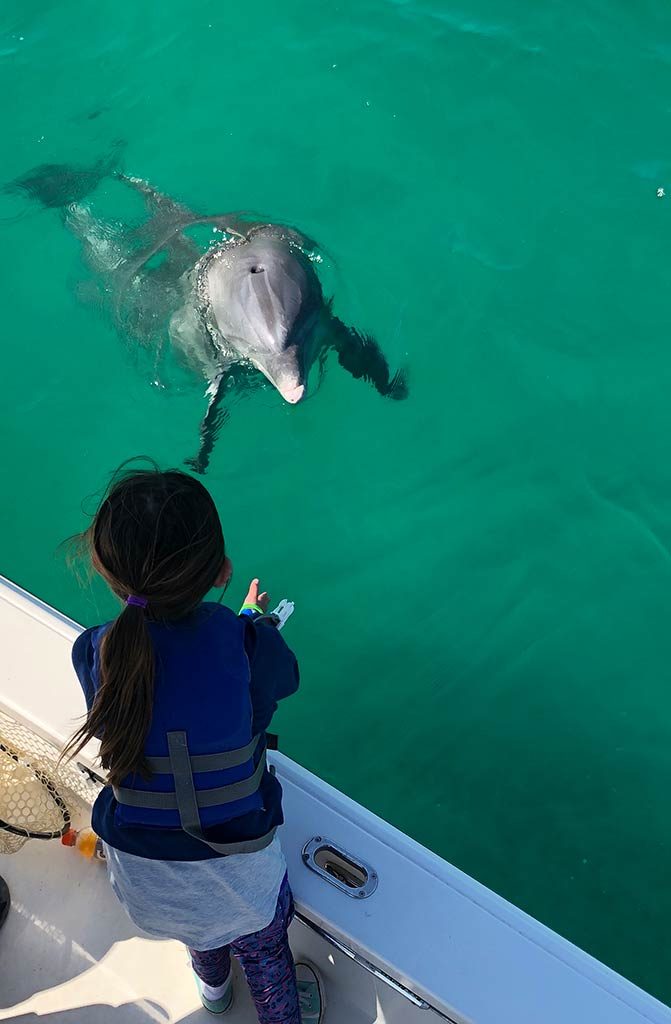 Get up close and personal on our evening Dolphin tours! For up to 2 hours, we will cruise the Gulf and the beach looking for our friendly local dolphins playing, jumping, and coming near the boat. A great option for the dolphin lovers who don't care to fish, or for kids who want a memorable experience.
Please call for booking (850) 585-4747
• All fishing tackle and bait is provided.
• Your Florida state fishing license is covered under Captains license.
• A cooler is on board for your food and drinks.
• Hat & Polarized Sunglasses
• Sunscreen
• Food And Beverages
• Cooler to take fish filets home with you
It is best to wear long sleeve UV shirt.
Lions Tale Adventure Trip Information
– A $100.00 Deposit is required to hold the date of your trip. If trip is canceled by the captain you will receive a full refund.
– Adventure deposits are non-refundable if cancelled by client.
– You will receive a confirmation email from LTA in regards to pick up time and location once deposit is received.
– Children under the age of 6 must wear a PFD (Life vest) while underway.
– Group and corporate trips can be arranged. LTA Has a great network of guides to coordinate with to accommodate larges trips.
– Any broken tackle is the responsibility of LTA.
– Any rods and reels dropped overboard are the SOLE RESPONSIBILITY of the client!