2021 was our most incredible year yet, and we couldn't have done it without you.
In the modern era of unpredictability, nothing is more satisfying than persevering through hardships and succeeding in ways that a past version of yourself would've never thought was possible.
Throughout the ups and downs that we all inevitably face in life, we've come to realize that the most important task you can do is to take the time to reflect and express gratitude for the journey you've taken so far.
When it comes to offering thanks, it is challenging to piece words together to describe the significant impact you and this community have created for Lion's Tale Adventures this past year.
In 2021, we were fortunate enough to achieve so many "wins" that seemed impossible after the challenges that began in 2020.
One of the milestones we are most proud of is the growth of our digital presence and social media platforms.
In particular, we were so excited to have the opportunity to partner with Waypoint TV to create Lion's Tale: The Digital Series.
Thanks to you and your incredible support, Lion's Tale: The Digital Series is more successful than we ever could've dreamed!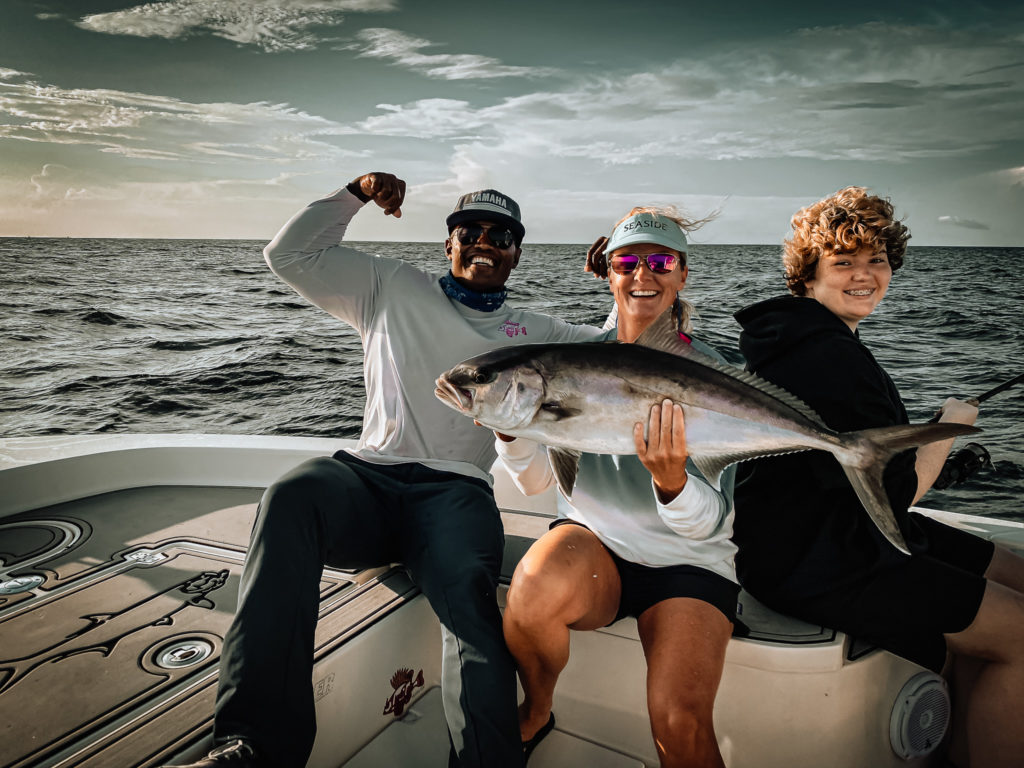 Our passion for sharing our love of the water through our Destin Florida Charter Fishing Experience has allowed us to expand and reach the hearts of more lives than we could've ever dreamed of, and that is all thanks to the viewers at home who tune in.
We are so excited that because of your support, we will be releasing more episodes soon in which you can gather further insight into the realities of life on the water as a charter fisherman in Destin, Florida.
Our goal has always been to share our love of connecting with the natural world and providing opportunities for others to embark on a water-bound adventure of their own, so we are incredibly grateful for the continual growth that allows us to share our passion with as many people as possible.
With the additional attention on Fort Walton Beach fishing charters, we are humbled to already be booking out for upcoming adventures this spring and summer.
Every excursion offers an environment where you can learn, grow, and find meaning in the steps we take each day, and we are grateful to be considered amongst the top 10 things to do in Destin, Florida.
We also are passionate about inclusion, so we are happy to offer one of the top 5 dolphin tours in Destin if you adore the outdoors but going fishing isn't your thing.
A captain is nothing without his crew, so we truly appreciate every one of you who chose to support Lion's Tale Adventures in 2021 and who continues to support us into 2022.
So, to our Lion's Tale Adventure family, thank you.
Thank you for following us on social media and engaging with our journey.
Thank you for joining us on charter fishing adventures and exploring the outdoor world.
Thank you for believing in us and making it all possible.
Keep up with all of Captain Lionel's adventures on YouTube and if you're interested in booking an adventure, check out Lion's Tale Adventures for more details.